I have been having a great time working with clients on custom restorations, whether it be furniture or lights! This is a win win, as I get to do my thing knowing it will be shipping out to a happy customer when I am done and the additional funds needed to complete the restoration will not be out of my cash flow for long. It's kind of like I am working for you! I decided that I will be putting my finds that are waiting to be restored on my website so you can see them in the rough and if you like something, I will work with you to choose the details! So you can pick your own colors and fabrics and I will handle the details, sending you pics and updates as I go. I will keep these items at the bottom of the list, so make sure when you poke around the web site you check them out as I will not be listing in my online shops until they are near completion, in the event that I am doing the restoration without a buyer. I am a one woman show, so please allow me time to complete your restoration as I do have active kids and a busy life, but your project will be my priority and I will work hard to get it out to you as soon as possible! Here are some pics of what is currently in my need to restore queue: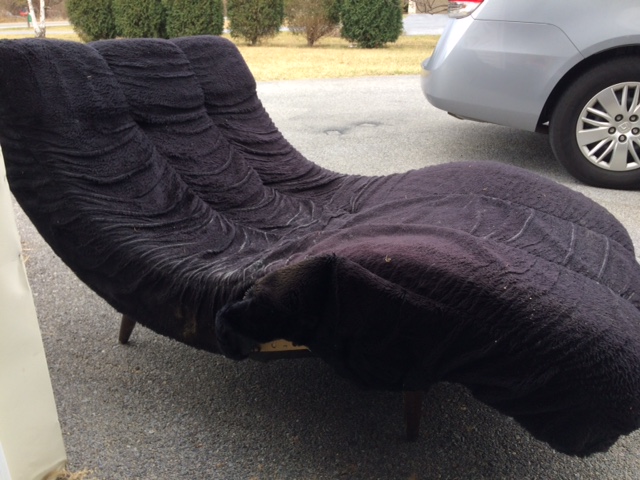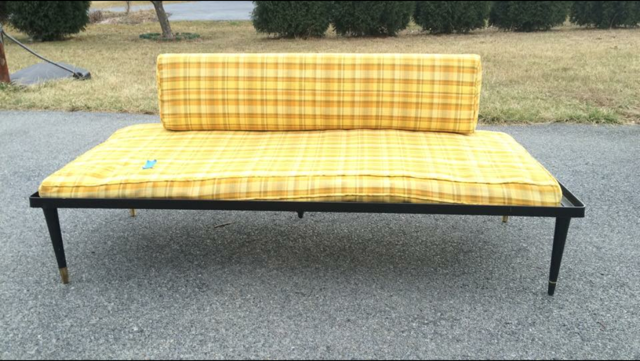 New item! Paul McCobb Planner Group Bench in black for Winchendon Furniture! Just listed in the etsy shop!
I now have an rather large set of Flamingo Pink banded Pyrex dished for sale.....a whopping 66 pieces and just adding a few will make a service for 10! Includes many service pieces as well. If you are in the market, this has just been added to my etsy shop and I would love to deliver or meet in the region, but would pack for shipping if needed. Great gift for a spring bride!
Also new and just listed is a fabulous pair of walnut chests of drawers! Tall boy and a cool low 3 drawer chest. I have no idea who the maker is on these as there is not so much of a scribble on them. I will say they are American made with a Danish vibe and feature walnut veneer, sculptured handles and laminate tops which are very durable. The set is in excellent condition! Many folks ask me about bedroom furniture and I kind of shy away from it, but this set came from a local gentleman who reached out to me and I figured I'd take a chance on them. I must say, I am loving them. They would look great mixed with other era pieces and I hope you will consider them if you are in the market. I will be listing in my chairish shop so please purchase there if you require shipping as these are not suitable for Greyhound shipping!
I do have some bookkeeping to finish up for my friend so I will be holding off on projects until I catch up with his business items for him. Please reach out if there is anything in my queue that would interest you and I will plan for upcoming weeks around that!
Have a great weekend! xo Malissa